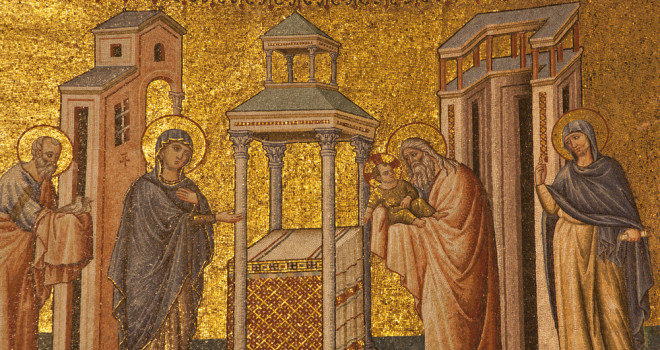 We begin the month of February with the Feast of the Presentation of Our Lord in the Temple on February 2. This year, the feast falls on a Sunday, so we will all participate in the celebration of this event which contains so much meaningful symbolism. At the end of the Liturgy, we will also be invited to receive the St. Blaise blessing of throats (St. Blaise day is February 3), especially appropriate for this time of year.
At the Annual Parish meeting on January 19, the elections for Parish Council members resulted in the re-election of Patrick Woolley and the return to the Council of Dave Caldwell. We look to the Parish Council for attention to our church building and treasury and the activities of our parish family which grow out of our worship and study and enhance our lives as Christians.
Our outreach efforts of the past Advent and Christmas seasons resulted in a collection of 144 pounds of canned and packaged food for the Food for the Hungry program. This food was donated to Martha's Kitchen. Thanks to the Green family for delivering it. We also provided the items needed for 106 Health
Kits donated to International Orthodox Christian Charities for its work in disaster areas around the world. Thanks to Jennifer Caldwell for organizing this effort.
The women of the parish have scheduled a tea in the parish hall for February 22 at 3:00PM. All women of the parish are urged to participate in this opportunity for further fellowship.
 View the complete February newsletter here.