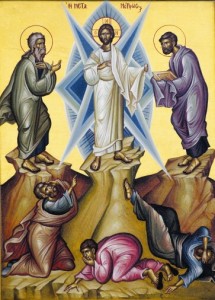 Summer is a time for conferences. The annual Parish Life Conference for the Dioceses of New York and Washington and Charleston will be held in New Brunswick, New Jersey July 4-8. Western Rite Vespers will be offered on Thursday evening of the conference. Fr. Nicholas will also attend the Clergy Symposium at Antiochian Village July 16 – 20 and the Western Rite Conference in Shawnee, Oklahoma from August 7-10.
We will celebrate two important feast days during August: The Feast of the Transfiguration on Sunday, August 5th (at the direction of His Eminence, Metropolitan PHILIP – please note the change). The Eve of the Dormition (Assumption) of the Theotokos will be celebrated on Tuesday, August 14. Saturday Vespers will be discontinued during the month of August and will resume on Saturday, September 1, at 6PM.
View the full July & August newsletter here.