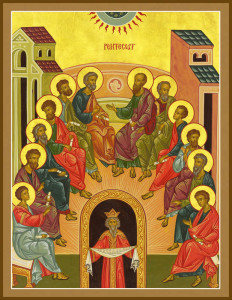 A parish work day has been scheduled for Saturday, June 6, to clean and make much-needed repairs around our building. Please come and lend a hand.
Congratulations to Benjamin Green, who has just graduated from the University of Pennsylvania Law School. Well done, Ben!
We bid farewell to the Borthwick family, as they move to the Atlanta, Georgia area for Stephen's new teaching position.
We are all invited to attend the dedication service for the new building of St. Patrick's parish in Warrenton (Bealton), Virginia. Both Bishop THOMAS and Bishop JOHN will be in attendance. The service will be at 10:00AM on Saturday, June 27.
View the complete June newsletter here.