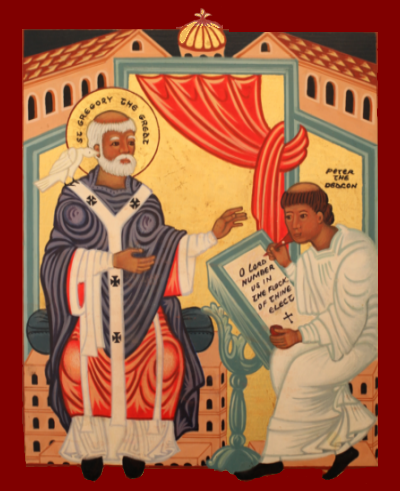 Welcome!
We are a Western Rite Orthodox church located in Silver Spring, MD, a suburb of our nation's capital. As a congregation of the Antiochian Orthodox Christian Archdiocese, we are part of the Greek Orthodox Patriarchate of Antioch and all the East ("…the disciples were first called Christians in Antioch" Acts 11:26). While we share the faith of all Orthodox Christians around the world, as a Western Rite congregation we are blessed by our bishops to use the ancient forms of Western worship. Most of us are converts from many different backgrounds who have come to Orthodoxy in search of authentic Christianity and a place where we may grow in knowledge and love of God. In the Orthodox Church we have found the "pearl of great price" and we rejoice to share what we have discovered. We hope that you will explore our web site and join us in worship.
Sermons by Fr. Nicholas Alford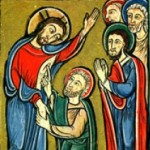 Today, in the Church, we have another one of those days with many names: first today is called Low Sunday in contrast with the high of Pascha. Then Quasimodo Sunday - from the Latin incipit for today's introit (where we heard that like new born babes we are to desire the spiritual milk of God's word in order to grow). Then today is … More...
The Lives of the Saints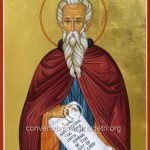 (Feast Day ~ April 28) In the early days of the Church, when Christians were being persecuted and put to death for their religious beliefs, information about those who were martyred passed quickly through the Christian community. Sometimes, eyewitnesses were able to record the words spoken at the trial and execution, but in other cases, exact … More...
Latest News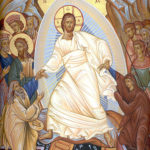 As we begin to settle into our new church home, we continue to beautify both the chapel, the exterior of the building, and the grounds. The Stations of the Cross, which were hung for the Lenten Friday services, will remain in place throughout the year and all are invited to walk these Stations as a form of personal … More...
The Good News of Orthodoxy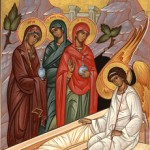 The Resurrection of our Lord and Savior has consecrated the vigil of this most sacred night for us, dearly beloved, as we have heard from the Gospel reading. Rightly do we celebrate this night with watching and hymns, out of love for Him who, out of love for us, willed to spend it in the sleep of death and to be raised from the dead. As the Apostle … More...