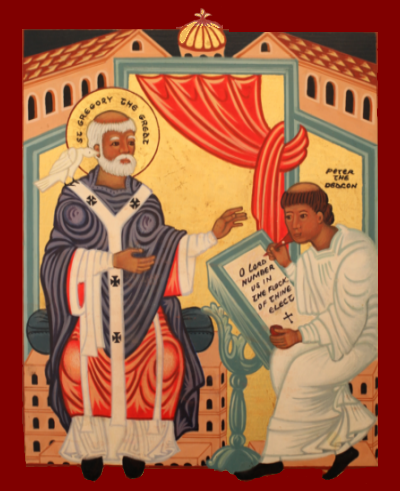 Welcome!>
We are a Western Rite Orthodox church located about two miles north of the White House in our nation's capital. As a congregation of the Antiochian Orthodox Christian Archdiocese, we are part of the Greek Orthodox Patriarchate of Antioch and all the East ("…the disciples were first called Christians in Antioch" Acts 11:26). While we share the faith of all Orthodox Christians around the world, as a Western Rite congregation we are blessed by our bishops to use the ancient forms of Western worship. Most of us are converts from many different backgrounds who have come to Orthodoxy in search of authentic Christianity and a place where we may grow in knowledge and love of God. In the Orthodox Church we have found the "pearl of great price" and we rejoice to share what we have discovered. We hope that you will explore our web site and join us in worship.
Sermons by Fr. Nicholas Alford
February 28, 2015
"Behold, now is the accepted time; behold, now is the day of salvation (II Cor. 6)." We are now in a time of preparation for Pascha, when the love of God destroyed the ultimate power of sin and death. The Church calls us to increased prayer and fasting, to increased almsgiving, to self-examination and confession. We are called to prepare our hearts … More...
The Lives of the Saints
March 30, 2015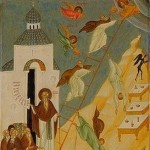 (Feast Day ~ March 30) According to the ways of the world, in order to have great influence, one must be a prominent statesmen, a talented actor or athlete, a wealthy merchant, or a technological genius. But according to the ways of God, it is often the quiet saint, the reclusive monk, who has the greatest influence for good. St. John Climacus … More...
Latest News
February 28, 2015
We will celebrate the Sunday of Orthodoxy with Vespers at Ss Peter & Paul Church in Potomac, MD at 5PM on Sunday, March 1. All are invited to this annual pan-Orthodox service. Bishop ANTHONY of the Antiochioan Diocese of Toledo and the Midwest will be the speaker. Lenten suppers, classes, and Stations of the … More...
The Good News of Orthodoxy
March 5, 2015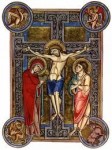 There was much proclaimed by the prophets about the mystery of the Passover: that mystery is Christ, and to him be glory for ever and ever. Amen. For the sake of suffering humanity he came down from heaven to earth, clothed himself in that humanity in the Virgin's womb, and was born a man. Having then a body capable of suffering, he took the … More...