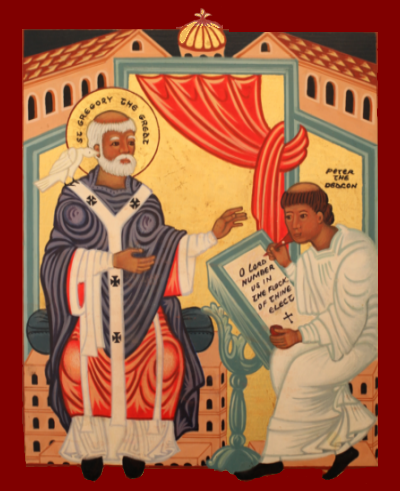 Welcome!
We are a Western Rite Orthodox church located in Silver Spring, MD, a suburb of our nation's capital. As a congregation of the Antiochian Orthodox Christian Archdiocese, we are part of the Greek Orthodox Patriarchate of Antioch and all the East ("…the disciples were first called Christians in Antioch" Acts 11:26). While we share the faith of all Orthodox Christians around the world, as a Western Rite congregation we are blessed by our bishops to use the ancient forms of Western worship. Most of us are converts from many different backgrounds who have come to Orthodoxy in search of authentic Christianity and a place where we may grow in knowledge and love of God. In the Orthodox Church we have found the "pearl of great price" and we rejoice to share what we have discovered. We hope that you will explore our web site and join us in worship.
Sermons by Fr. Nicholas Alford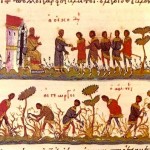 Frequently, throughout the year, the introit, the first chant sung by the Choir at the beginning of Mass, sets the tone for the day. The introit for today clearly reminds us that something has changed. The choir sang these words of Psalm 18, "The sorrows of death compassed me, the pains of hell came about me: and in my tribulation I … More...
The Lives of the Saints
(Feast Day - February 22) All four Gospels relate the story of Joseph of Arimathea, who provided a tomb for the body of Christ following the Crucifixion. Joseph is variously described as a rich man, a counsellor, and as a follower of Christ. The picture we get is of one who was highly regarded in the Jewish community (some say that a … More...
Latest News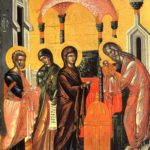 We begin this month with the celebration of the Presentation of Our Lord in the Temple on the Eve, Wednesday, February 1. Also called the Purification of the Blessed Virgin Mary, or Candlemas, and the Meeting of the Lord, this feast day includes the blessing of the candles which will be used during this year and we end … More...
The Good News of Orthodoxy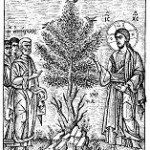 Today, brethren, you have heard how all the greatness of the kingdom of heaven has been compared to a grain of mustard seed. This analogue is something so small, so tiny; indeed, it is the tiniest of tiny things. How can it contain such great power? The Lord says that it does: "What is the kingdom of God like, and to what shall I liken it?" When … More...