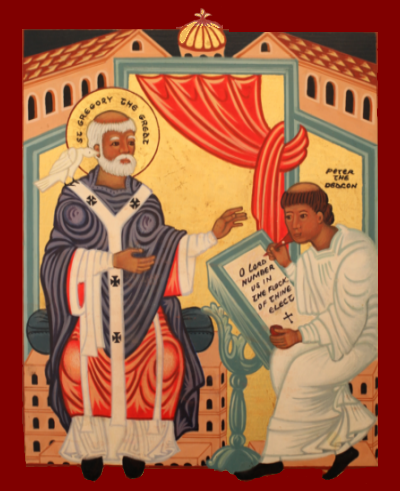 Welcome!
We are a Western Rite Orthodox church located in Silver Spring, MD, a suburb of our nation's capital. As a congregation of the Antiochian Orthodox Christian Archdiocese, we are part of the Greek Orthodox Patriarchate of Antioch and all the East ("…the disciples were first called Christians in Antioch" Acts 11:26). While we share the faith of all Orthodox Christians around the world, as a Western Rite congregation we are blessed by our bishops to use the ancient forms of Western worship. Most of us are converts from many different backgrounds who have come to Orthodoxy in search of authentic Christianity and a place where we may grow in knowledge and love of God. In the Orthodox Church we have found the "pearl of great price" and we rejoice to share what we have discovered. We hope that you will explore our web site and join us in worship.
Sermons by Fr. Nicholas Alford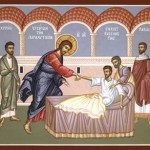 Our Gospel reading today presents us with a story of friends of someone in need, coming to encounter the power and authority of God, lovingly manifested in forgiveness and healing. We are told that Our Lord Jesus Christ crossed over the Sea of Galilee in a boat and entered into his own city - meaning that he came into Capernaum, the base … More...
The Lives of the Saints
(Feast Day ~ October 16) How often, in the history of the Christian Church, have great things resulted from unlikely beginnings? Since the Resurrection, when the instrument of death - the Cross - became the symbol of our salvation, there have been many times when a humble beginning or an apparent failure has brought about a major development or … More...
Latest News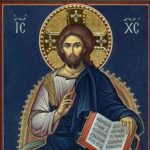 We rejoice to welcome into our parish family 6-year-old Miao Miao, daughter of Jennifer and Dave Caldwell. Adopted from an orphanage in Inner Mongolia, China, Miao Miao will be given the name Lucy at her baptism. At the end of Liturgy on Sunday, October 15, we will process outside to the Mary garden to bless an … More...
The Good News of Orthodoxy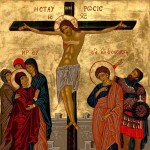 In the lesson which was read to us, dearly beloved, we heard about the time when the people were destroyed in the desert by serpents or basilisks, because of the pride of the Jews and their murmuring against the Lord. [Numbers 21:9]  Moreover, the Lord commanded Moses to make a brazen serpent and hang it on a tress, so that anyone who had been … More...