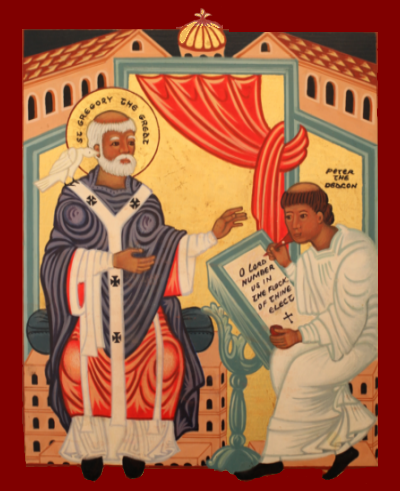 Welcome!>
We are a Western Rite Orthodox church located about two miles north of the White House in our nation's capital. As a congregation of the Antiochian Orthodox Christian Archdiocese, we are part of the Greek Orthodox Patriarchate of Antioch and all the East ("…the disciples were first called Christians in Antioch" Acts 11:26). While we share the faith of all Orthodox Christians around the world, as a Western Rite congregation we are blessed by our bishops to use the ancient forms of Western worship. Most of us are converts from many different backgrounds who have come to Orthodoxy in search of authentic Christianity and a place where we may grow in knowledge and love of God. In the Orthodox Church we have found the "pearl of great price" and we rejoice to share what we have discovered. We hope that you will explore our web site and join us in worship.
Sermons by Fr. Nicholas Alford
January 7, 2015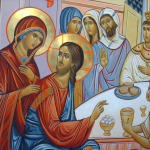 A Sermon for the Third Sunday after Epiphany  -- Today, as we continue in the season of Epiphany, we are presented with the story of Jesus' first miracle. On the surface it is a very nice story about a wedding, and avoiding a social faux pas — running out of wine in the midst of a big party. But, in typical fashion for St. John the Evangelist, … More...
The Lives of the Saints
January 27, 2015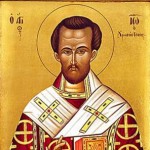 (Feast day ~ January 27) Popularity with many often brings about hatred by some, and truth, spoken forthrightly and bluntly can inspire hatred in those for whom the truth hurts most. St. John Chrysostom, Patriarch of Constantinople at the turn of the 4th to the 5th century, experienced this phenomenon dramatically. John was born in Antioch … More...
Latest News
January 3, 2015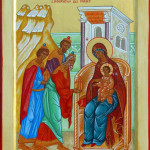 Thank you to all who made our Christmas celebrations so beautiful - to those who decorated, to the acolytes who served at the altar, to the choir for their music and to all who came to joyously share in the celebration of the Nativity of Our Lord. Christ is born! Glorify Him! This first month of a new year begins … More...
The Good News of Orthodoxy
January 29, 2015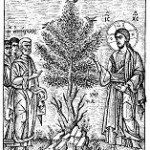 Today, brethren, you have heard how all the greatness of the kingdom of heaven has been compared to a grain of mustard seed. This analogue is something so small, so tiny; indeed, it is the tiniest of tiny things. How can it contain such great power? The Lord says that it does: "What is the kingdom of God like, and to what shall I liken it?" When … More...
November 30, 2014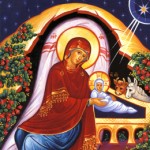 "I behold a new and wondrous mystery! My ears resound to the shepherd's song, piping no soft melody, but loudly chanting a heavenly hymn! The angels sing! The archangels blend their voices in harmony! The cherubim resound their joyful praise! The Seraphim exalt His glory! All join to praise this holy feast, beholding the Godhead herein... on … More...