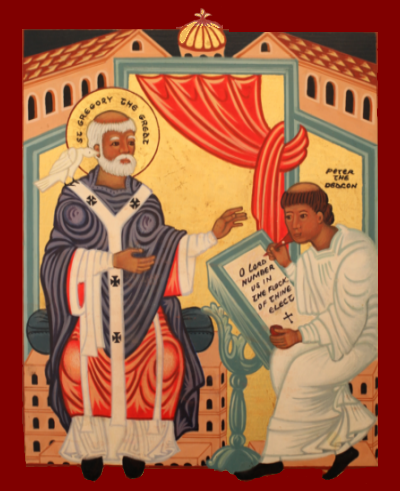 Welcome!
We are a Western Rite Orthodox church located about two miles north of the White House in our nation's capital. As a congregation of the Antiochian Orthodox Christian Archdiocese, we are part of the Greek Orthodox Patriarchate of Antioch and all the East ("…the disciples were first called Christians in Antioch" Acts 11:26). While we share the faith of all Orthodox Christians around the world, as a Western Rite congregation we are blessed by our bishops to use the ancient forms of Western worship. Most of us are converts from many different backgrounds who have come to Orthodoxy in search of authentic Christianity and a place where we may grow in knowledge and love of God. In the Orthodox Church we have found the "pearl of great price" and we rejoice to share what we have discovered. We hope that you will explore our web site and join us in worship.
Sermons by Fr. Nicholas Alford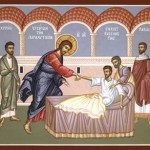 Our Gospel reading today presents us with a story of friends of someone in need, coming to encounter the power and authority of God, lovingly manifested in forgiveness and healing. We are told that Our Lord Jesus Christ crossed over the Sea of Galilee in a boat and entered into his own city - meaning that he came into Capernaum, the base … More...
The Lives of the Saints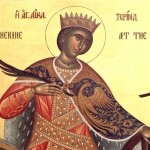 It could have been a Washington story: she was young and beautiful, from a wealthy and influential family. She had received the best education that money could buy and her suitors were the most eligible bachelors from other leading families. She lived in tense times when it was important to be on the right side of the issues; it could be dangerous … More...
Latest News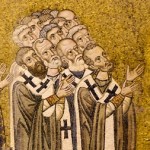 Thanks to all who have participated in the work days at our new property, clearing leaves and dead tree branches and other yard work. The month of November brings a wonderful collection of feast days in the liturgical year, beginning with All Saints Day on Sunday, November 1. At the end of Mass that day, we will … More...
The Good News of Orthodoxy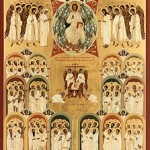 Dearly beloved, today we keep holy-day, with one great cry of joy, in memory of all the Saints whose presence is a gladness to heaven; whose prayers are a blessing to earth; whose victories are the crown of holy Church; whose testimony is now to be honored in proportion to the glory imparted to it by the agony which was endured in the giving of it. … More...