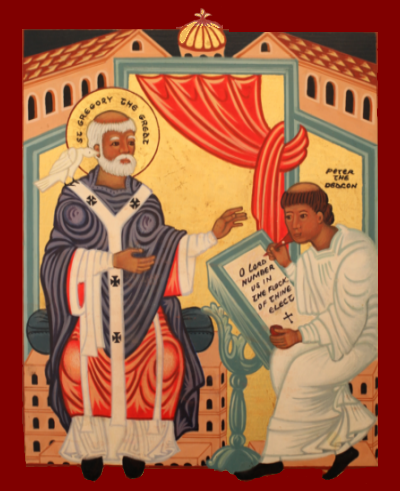 Welcome!
We are a Western Rite Orthodox church located in Silver Spring, MD, a suburb of our nation's capital. As a congregation of the Antiochian Orthodox Christian Archdiocese, we are part of the Greek Orthodox Patriarchate of Antioch and all the East ("…the disciples were first called Christians in Antioch" Acts 11:26). While we share the faith of all Orthodox Christians around the world, as a Western Rite congregation we are blessed by our bishops to use the ancient forms of Western worship. Most of us are converts from many different backgrounds who have come to Orthodoxy in search of authentic Christianity and a place where we may grow in knowledge and love of God. In the Orthodox Church we have found the "pearl of great price" and we rejoice to share what we have discovered. We hope that you will explore our web site and join us in worship.
Sermons by Fr. Nicholas Alford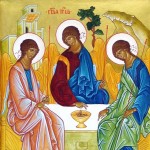 We sing the words week after week, year after year. We know them well, but do we consider what we are saying, do we think about these words, about their meaning and their importance for our lives? "I believe in one God..." These are tremendously powerful words that change everything for us - that shape our lives, that shape our … More...
The Lives of the Saints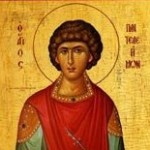 (Feast day ~ July 27) Being a Christian does not exempt one from the difficulties of life - illness, loss of fortune, betrayal by friends (a fact that seems to escape most televangelists and radio preachers!). What devotion to Christ and his Church does is provide comfort in adversity, hope for a better future (in this life or the next) and … More...
Latest News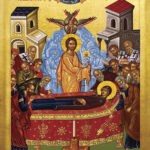 Summer is the time for vacations (remember to speak with Fr. Nicholas about the nearest Orthodox church if you are going to a new vacation destination), but also for church conferences. Our Eastern Region Parish Life Conference, which will be held at Antiochian Village is June 29-July 3. In what has now become a … More...
The Good News of Orthodoxy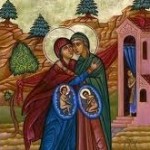 When the angel revealed his message to the Virgin Mary he gave her a sign to win her trust. He told her of the motherhood of an old and barren woman to show that God is able to do all that he wills. When she hears this Mary sets out for the hill country. She does not disbelieve God's word; she feels no uncertainty over the message or doubt about … More...