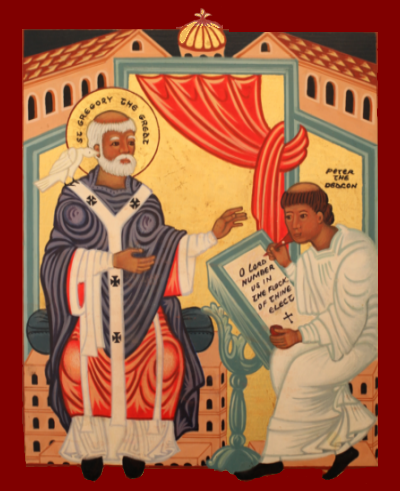 Welcome!
We are a Western Rite Orthodox church located in Silver Spring, MD, a suburb of our nation's capital. As a congregation of the Antiochian Orthodox Christian Archdiocese, we are part of the Greek Orthodox Patriarchate of Antioch and all the East ("…the disciples were first called Christians in Antioch" Acts 11:26). While we share the faith of all Orthodox Christians around the world, as a Western Rite congregation we are blessed by our bishops to use the ancient forms of Western worship. Most of us are converts from many different backgrounds who have come to Orthodoxy in search of authentic Christianity and a place where we may grow in knowledge and love of God. In the Orthodox Church we have found the "pearl of great price" and we rejoice to share what we have discovered. We hope that you will explore our web site and join us in worship.
Sermons by Fr. Nicholas Alford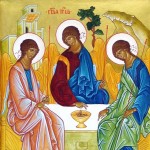 We sing the words week after week, year after year. We know them well, but do we consider what we are saying, do we think about these words, about their meaning and their importance for our lives? "I believe in one God..." These are tremendously powerful words that change everything for us - that shape our lives, that shape our … More...
The Lives of the Saints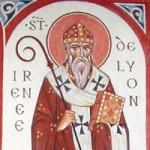 (Feast Day ~ June 28) St. Irenaeus, born in Asia Minor around the year 130, was a spiritual "grandchild" of St. John the Evangelist, through his pupil St. Polycarp of Smyrna, who taught Irenaeus in his youth. This close connection with apostolic teaching caused Irenaeus to be a staunch defender of Orthodox belief and concerned with faithfully … More...
Latest News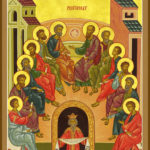 We celebrate two great feast days in this month. On Ascension Day, forty days after the Resurrection, as Christ ended his bodily presence on earth, we celebrate the fact that He carried our human nature, which He had assumed at the Incarnation, into Heaven. Our celebration of Ascension Day will be on the Eve, … More...
The Good News of Orthodoxy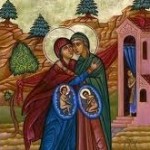 When the angel revealed his message to the Virgin Mary he gave her a sign to win her trust. He told her of the motherhood of an old and barren woman to show that God is able to do all that he wills. When she hears this Mary sets out for the hill country. She does not disbelieve God's word; she feels no uncertainty over the message or doubt about … More...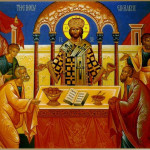 The holy apostle Paul, warning us not to spend time in vain, lawfully instructs us to use each minute of our life wisely: "See then", he says, "that ye walk circumspectly, not as fools, but as wise, redeeming the time, because the days are evil." In talking about "redeeming the time" the apostle makes us aware that time is used to purchase true … More...