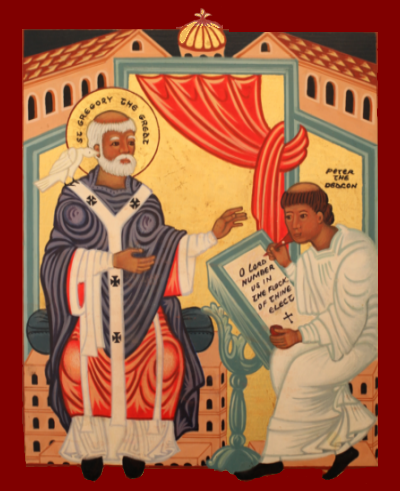 Welcome!>
We are a Western Rite Orthodox church located about two miles north of the White House in our nation's capital. As a congregation of the Antiochian Orthodox Christian Archdiocese, we are part of the Greek Orthodox Patriarchate of Antioch and all the East ("…the disciples were first called Christians in Antioch" Acts 11:26). While we share the faith of all Orthodox Christians around the world, as a Western Rite congregation we are blessed by our bishops to use the ancient forms of Western worship. Most of us are converts from many different backgrounds who have come to Orthodoxy in search of authentic Christianity and a place where we may grow in knowledge and love of God. In the Orthodox Church we have found the "pearl of great price" and we rejoice to share what we have discovered. We hope that you will explore our web site and join us in worship.
Sermons by Fr. Nicholas Alford
April 19, 2015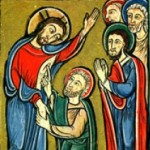 Today, in the Church, we have another one of those days with many names: first today is called Low Sunday in contrast with the high of Pascha. Then Quasimodo Sunday - from the Latin incipit for today's introit (where we heard that like new born babes we are to desire the spiritual milk of God's word in order to grow). Then today is sometimes called … More...
The Lives of the Saints
April 25, 2015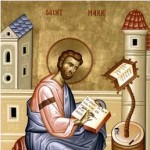 (Feast Day ~ April 25) As part of our 10th anniversary celebrations in 2006, some of us wrote descriptions of our journeys into Orthodoxy - the stories of our conversion to this faith and way of life. Many of these stories reveal a slow, gradual path (some with detours and tangents along the way) before we finally found the home we were … More...
Latest News
April 3, 2015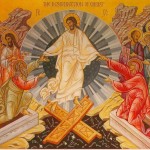 We share in the joy of Sister Michele Green, as she has now been clothed and received as a member of the religious community of nuns at the Monastery of the Transfiguration in Ellwood City, Pennsylvania. Thanks to the monastery's on-line streaming of all their services, we were able to witness the ceremony. We will … More...
The Good News of Orthodoxy
March 5, 2015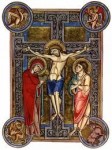 There was much proclaimed by the prophets about the mystery of the Passover: that mystery is Christ, and to him be glory for ever and ever. Amen. For the sake of suffering humanity he came down from heaven to earth, clothed himself in that humanity in the Virgin's womb, and was born a man. Having then a body capable of suffering, he took the … More...