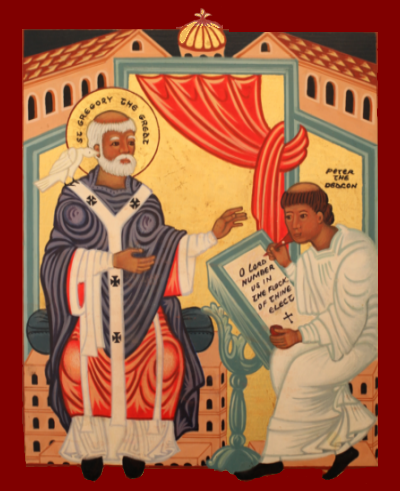 Welcome!
We are a Western Rite Orthodox church located in Silver Spring, MD, a suburb of our nation's capital. As a congregation of the Antiochian Orthodox Christian Archdiocese, we are part of the Greek Orthodox Patriarchate of Antioch and all the East ("…the disciples were first called Christians in Antioch" Acts 11:26). While we share the faith of all Orthodox Christians around the world, as a Western Rite congregation we are blessed by our bishops to use the ancient forms of Western worship. Most of us are converts from many different backgrounds who have come to Orthodoxy in search of authentic Christianity and a place where we may grow in knowledge and love of God. In the Orthodox Church we have found the "pearl of great price" and we rejoice to share what we have discovered. We hope that you will explore our web site and join us in worship.
Sermons by Fr. Nicholas Alford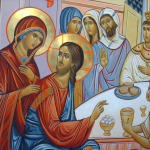 A Sermon for the Third Sunday after Epiphany  -- Today, as we continue in the season of Epiphany, we are presented with the story of Jesus' first miracle. On the surface it is a very nice story about a wedding, and avoiding a social faux pas — running out of wine in the midst of a big party. But, in typical fashion for St. John the … More...
The Lives of the Saints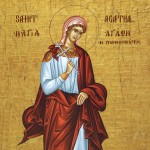 (Feast Day ~ February 5) Holy Scripture records very clearly our Lord's warning to those who would corrupt the young: "But whoever causes one of these little ones who believe in Me to sin, it would be better for him if a millstone were hung around his neck, and he were drowned in the depth of the sea." [Matthew 18:6] One of the numerous … More...
Latest News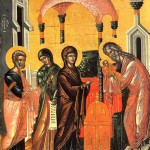 The great 'blizzard of 2016,' which paralyzed the Washington DC area for days, also had its impact on St. Gregory's parish. This was to have been our visitation weekend from Bishop JOHN, but after attending the March for Life, Sayedna took the last train out of Washington to get home to Massachusetts and avoid being … More...
The Good News of Orthodoxy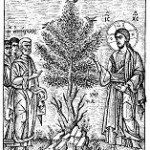 Today, brethren, you have heard how all the greatness of the kingdom of heaven has been compared to a grain of mustard seed. This analogue is something so small, so tiny; indeed, it is the tiniest of tiny things. How can it contain such great power? The Lord says that it does: "What is the kingdom of God like, and to what shall I liken it?" When … More...