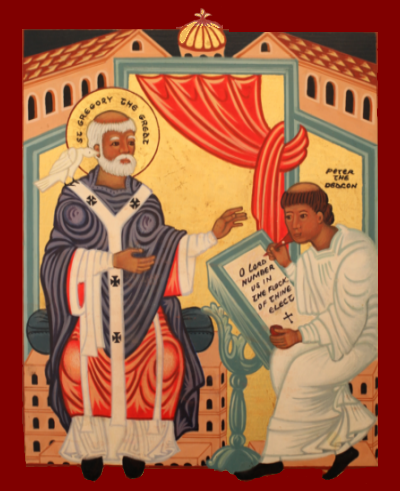 Welcome!
We are a Western Rite Orthodox church located in Silver Spring, MD, a suburb of our nation's capital. As a congregation of the Antiochian Orthodox Christian Archdiocese, we are part of the Greek Orthodox Patriarchate of Antioch and all the East ("…the disciples were first called Christians in Antioch" Acts 11:26). While we share the faith of all Orthodox Christians around the world, as a Western Rite congregation we are blessed by our bishops to use the ancient forms of Western worship. Most of us are converts from many different backgrounds who have come to Orthodoxy in search of authentic Christianity and a place where we may grow in knowledge and love of God. In the Orthodox Church we have found the "pearl of great price" and we rejoice to share what we have discovered. We hope that you will explore our web site and join us in worship.
Sermons by Fr. Nicholas Alford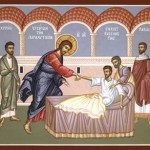 Our Gospel reading today presents us with a story of friends of someone in need, coming to encounter the power and authority of God, lovingly manifested in forgiveness and healing. We are told that Our Lord Jesus Christ crossed over the Sea of Galilee in a boat and entered into his own city - meaning that he came into Capernaum, the base … More...
The Lives of the Saints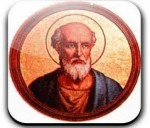 (Feast Day ~ October 26) The earliest of the saints of the Church were the martyrs who gave up their earthly lives rather than deny Christ or pay homage to false gods. The early Martyrologies, or lists of saints' days as they were celebrated in the Church year, are filled with the names of innumerable men, women and children who were venerated … More...
Latest News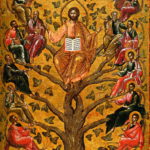 We haven't printed a separate Parish News section in this month's newsletter, as many things are "on hold" as we go to press. We have the building permit for work on our new property and construction should start within the first week of October. Permits for the Storm Water Management work and changes within  the … More...
The Good News of Orthodoxy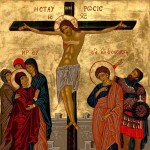 In the lesson which was read to us, dearly beloved, we heard about the time when the people were destroyed in the desert by serpents or basilisks, because of the pride of the Jews and their murmuring against the Lord. [Numbers 21:9]  Moreover, the Lord commanded Moses to make a brazen serpent and hang it on a tress, so that anyone who had been … More...