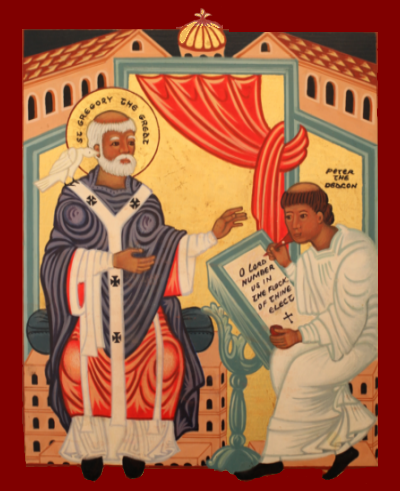 Welcome!
We are a Western Rite Orthodox church located about two miles north of the White House in our nation's capital. As a congregation of the Antiochian Orthodox Christian Archdiocese, we are part of the Greek Orthodox Patriarchate of Antioch and all the East ("…the disciples were first called Christians in Antioch" Acts 11:26). While we share the faith of all Orthodox Christians around the world, as a Western Rite congregation we are blessed by our bishops to use the ancient forms of Western worship. Most of us are converts from many different backgrounds who have come to Orthodoxy in search of authentic Christianity and a place where we may grow in knowledge and love of God. In the Orthodox Church we have found the "pearl of great price" and we rejoice to share what we have discovered. We hope that you will explore our web site and join us in worship.
Sermons by Fr. Nicholas Alford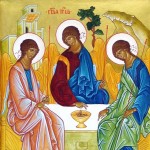 We sing the words week after week, year after year. We know them well, but do we consider what we are saying, do we think about these words, about their meaning and their importance for our lives? "I believe in one God..." These are tremendously powerful words that change everything for us - that shape our lives, that shape our … More...
The Lives of the Saints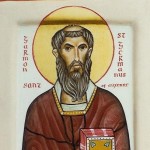 (Feast Day ~ July 31) The early life of Germanus was the ordinary one expected of the son of prominent Romano-Gallican parents in the fifth century. He studied law, married, and was appointed governor of Amorica (Brittany), a border province of the Empire. But his life changed completely when, in 418, the Bishop of Auxerre died, and Germanus was … More...
Latest News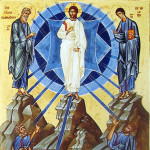 Parish News Thanks to the many who helped with the Parish work day in June. We accomplished much-needed tasks around the building, including cleaning, painting, tree trimming and other gardening work, brass polishing, wax removal - and many others. We should do this more often! Two of our church conferences occur … More...
The Good News of Orthodoxy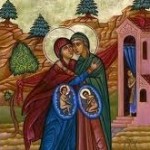 When the angel revealed his message to the Virgin Mary he gave her a sign to win her trust. He told her of the motherhood of an old and barren woman to show that God is able to do all that he wills. When she hears this Mary sets out for the hill country. She does not disbelieve God's word; she feels no uncertainty over the message or doubt about … More...