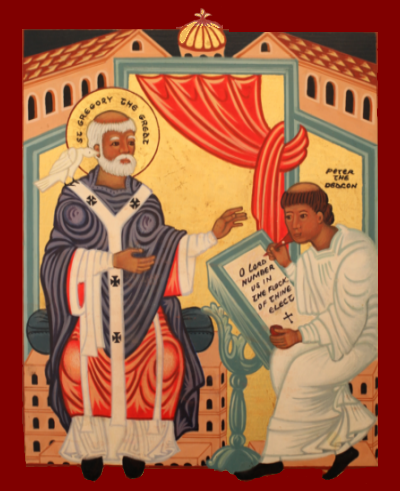 Welcome!>
We are a Western Rite Orthodox church located about two miles north of the White House in our nation's capital. As a congregation of the Antiochian Orthodox Christian Archdiocese, we are part of the Greek Orthodox Patriarchate of Antioch and all the East ("…the disciples were first called Christians in Antioch" Acts 11:26). While we share the faith of all Orthodox Christians around the world, as a Western Rite congregation we are blessed by our bishops to use the ancient forms of Western worship. Most of us are converts from many different backgrounds who have come to Orthodoxy in search of authentic Christianity and a place where we may grow in knowledge and love of God. In the Orthodox Church we have found the "pearl of great price" and we rejoice to share what we have discovered. We hope that you will explore our web site and join us in worship.
Sermons by Fr. Nicholas Alford
September 15, 2014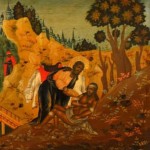 If we ever find a friend or relative in trouble, we will probably be inclined to help, to do whatever we can. But what about finding a stranger in distress? While it may be relatively easy to care for friends and family in time of need, today the church gives us the parable of the Good Samaritan to remind us of the importance of caring for others, … More...
The Lives of the Saints
November 27, 2014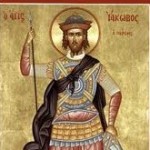 (Feast Day ~ November 27) There are so many warnings in the Bible about the danger of being seduced by the pleasures and honors of the world that we would think that for us Christians, the warnings would be heeded and the danger averted. But for each of us, there are numerous times when the temptations are too great and we are lured away from … More...
Latest News
November 2, 2014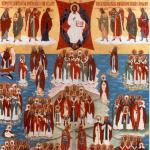 We begin the month of November with the celebration of an important feast on the calendar of the Western Rite - the Feast of All Saints. The actual feast day is November 1, but we will observe the Sunday in the Octave of the Feast. At the end of Liturgy that day, as we have given thanks for and sung the praises of the … More...
The Good News of Orthodoxy
October 31, 2014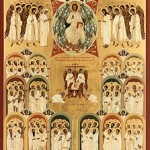 Dearly beloved, today we keep holy-day, with one great cry of joy, in memory of all the Saints whose presence is a gladness to heaven; whose prayers are a blessing to earth; whose victories are the crown of holy Church; whose testimony is now to be honored in proportion to the glory imparted to it by the agony which was endured in the giving of it. … More...