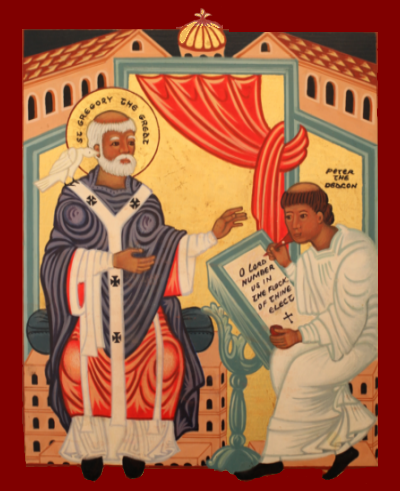 Welcome!
We are a Western Rite Orthodox church located in Silver Spring, MD, a suburb of our nation's capital. As a congregation of the Antiochian Orthodox Christian Archdiocese, we are part of the Greek Orthodox Patriarchate of Antioch and all the East ("…the disciples were first called Christians in Antioch" Acts 11:26). While we share the faith of all Orthodox Christians around the world, as a Western Rite congregation we are blessed by our bishops to use the ancient forms of Western worship. Most of us are converts from many different backgrounds who have come to Orthodoxy in search of authentic Christianity and a place where we may grow in knowledge and love of God. In the Orthodox Church we have found the "pearl of great price" and we rejoice to share what we have discovered. We hope that you will explore our web site and join us in worship.
Sermons by Fr. Nicholas Alford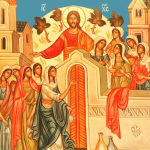 I'm afraid that I have nearly reached the point of changing the radio station when I hear a Christmas Carol and cringing when I hear Christmas hymns while shopping at Home Depot. It seems that I have reached this point earlier than normal this year, but then the Christmas decorations have been in the stores for weeks already. In … More...
The Lives of the Saints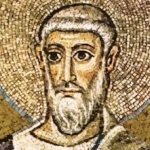 (Feast Day ~ December 2) All Christians are called to be faithful - to live out their lives, whatever the circumstances, with love for God and neighbor and in accordance with the teachings of our Lord Jesus Christ. For some, this has meant a life ending in martyrdom during times of persecution. Others have been faithful through a life of quiet … More...
Latest News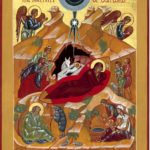 Work on our property on Roxbury Road in Silver Spring is underway and the contractor is striving to have it completed in time for Christmas (and possibly the weekend before). We have now, finally, secured all the County permits for work to be done and, if all the pieces fall into place (i.e., ordered materials arrive … More...
The Good News of Orthodoxy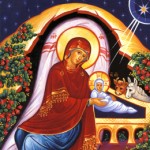 "I behold a new and wondrous mystery! My ears resound to the shepherd's song, piping no soft melody, but loudly chanting a heavenly hymn! The angels sing! The archangels blend their voices in harmony! The cherubim resound their joyful praise! The Seraphim exalt His glory! All join to praise this holy feast, beholding the Godhead herein... on … More...