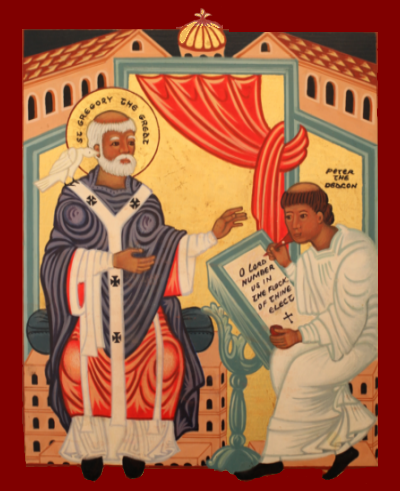 Welcome!
We are a Western Rite Orthodox church located in Silver Spring, MD, a suburb of our nation's capital. As a congregation of the Antiochian Orthodox Christian Archdiocese, we are part of the Greek Orthodox Patriarchate of Antioch and all the East ("…the disciples were first called Christians in Antioch" Acts 11:26). While we share the faith of all Orthodox Christians around the world, as a Western Rite congregation we are blessed by our bishops to use the ancient forms of Western worship. Most of us are converts from many different backgrounds who have come to Orthodoxy in search of authentic Christianity and a place where we may grow in knowledge and love of God. In the Orthodox Church we have found the "pearl of great price" and we rejoice to share what we have discovered. We hope that you will explore our web site and join us in worship.
Sermons by Fr. Nicholas Alford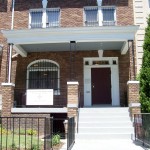 Today we celebrate the Sunday within the Octave of our Feast of Dedication, as it was on May 6th of the year 2007 that His Grace, Bishop THOMAS, was with us to bless and dedicate this building for worship. At that time we prayed that God would visit this place, purify it and make it right for our worship, so that all who call upon God in … More...
The Lives of the Saints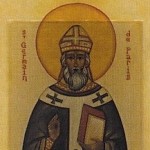 (Feast Day ~ May 28) In our day and in our country, we are accustomed to seeing religious leaders act as advisors to the President. Protestant ministers such as Billy Graham and Jessie Jackson are familiar figures at the White House, especially during times of national or personal crisis. In a country which prides itself on the separation of … More...
Latest News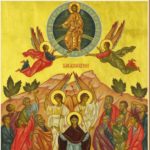 As the exterior work required by the County is being finished on our parish property, the Council has called for a parish work weekend on May 13-14. If you can come for some time on Saturday or stay after church on Sunday to offer your help, there are numerous tasks to be accomplished, both inside the building and on … More...
The Good News of Orthodoxy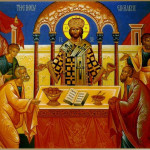 The holy apostle Paul, warning us not to spend time in vain, lawfully instructs us to use each minute of our life wisely: "See then", he says, "that ye walk circumspectly, not as fools, but as wise, redeeming the time, because the days are evil." In talking about "redeeming the time" the apostle makes us aware that time is used to purchase true … More...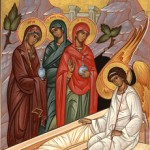 The Resurrection of our Lord and Savior has consecrated the vigil of this most sacred night for us, dearly beloved, as we have heard from the Gospel reading. Rightly do we celebrate this night with watching and hymns, out of love for Him who, out of love for us, willed to spend it in the sleep of death and to be raised from the dead. As the Apostle … More...