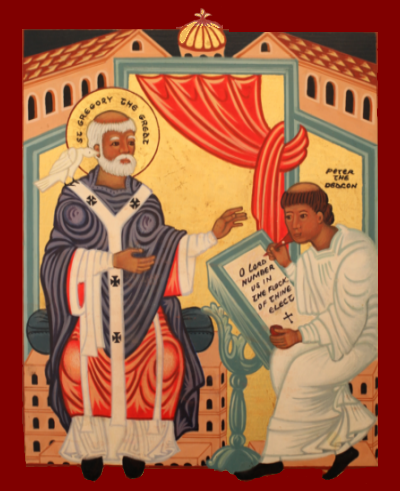 Welcome!>
We are a Western Rite Orthodox church located about two miles north of the White House in our nation's capital. As a congregation of the Antiochian Orthodox Christian Archdiocese, we are part of the Greek Orthodox Patriarchate of Antioch and all the East ("…the disciples were first called Christians in Antioch" Acts 11:26). While we share the faith of all Orthodox Christians around the world, as a Western Rite congregation we are blessed by our bishops to use the ancient forms of Western worship. Most of us are converts from many different backgrounds who have come to Orthodoxy in search of authentic Christianity and a place where we may grow in knowledge and love of God. In the Orthodox Church we have found the "pearl of great price" and we rejoice to share what we have discovered. We hope that you will explore our web site and join us in worship.
Sermons by Fr. Nicholas Alford
June 11, 2014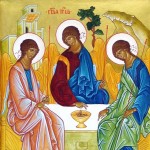 We sing the words week after week, year after year. We know them well, but do we consider what we are saying, do we think about these words, about their meaning and their importance for our lives? "I believe in one God..." These are tremendously powerful words that change everything for us - that shape our lives, that shape our understanding of … More...
The Lives of the Saints
September 19, 2014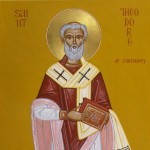 (Feast Day ~ September 19) The history of our salvation is a story of preparing the way, of laying groundwork, of taking advantage of right conditions and making the best of others: God gave Moses the law to prepare a particular people for giving his Son; the prophets gave those people the expectation of a Messiah, the faith and obedience of one … More...
Latest News
September 6, 2014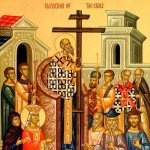 On Sunday, September 7, students and teachers in the parish will be given a blessing at the end of the Liturgy that their minds may be set on learning the ways of God as well as their other studies. We will also continue our parish custom of taking home-baked cookies to the Howard University students living in our … More...
The Good News of Orthodoxy
September 12, 2014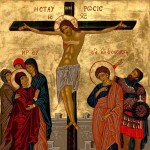 In the lesson which was read to us, dearly beloved, we heard about the time when the people were destroyed in the desert by serpents or basilisks, because of the pride of the Jews and their murmuring against the Lord. [Numbers 21:9]  Moreover, the Lord commanded Moses to make a brazen serpent and hang it on a tress, so that anyone who had been … More...