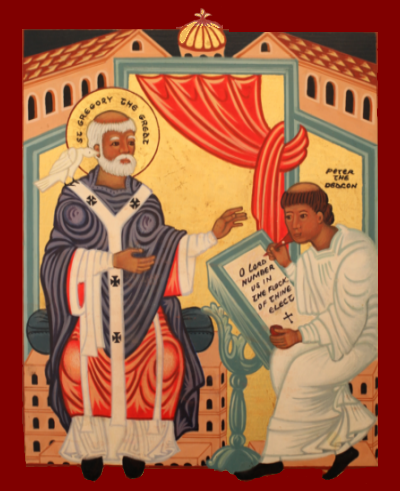 Welcome!
We are a Western Rite Orthodox church located about two miles north of the White House in our nation's capital. As a congregation of the Antiochian Orthodox Christian Archdiocese, we are part of the Greek Orthodox Patriarchate of Antioch and all the East ("…the disciples were first called Christians in Antioch" Acts 11:26). While we share the faith of all Orthodox Christians around the world, as a Western Rite congregation we are blessed by our bishops to use the ancient forms of Western worship. Most of us are converts from many different backgrounds who have come to Orthodoxy in search of authentic Christianity and a place where we may grow in knowledge and love of God. In the Orthodox Church we have found the "pearl of great price" and we rejoice to share what we have discovered. We hope that you will explore our web site and join us in worship.
Sermons by Fr. Nicholas Alford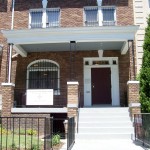 Today we celebrate the Sunday within the Octave of our Feast of Dedication, as it was on May 6th of the year 2007 that His Grace, Bishop THOMAS, was with us to bless and dedicate this building for worship. At that time we prayed that God would visit this place, purify it and make it right for our worship, so that all who call upon God in … More...
The Lives of the Saints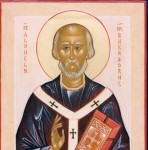 (Feast Day ~ May 25) As we journey through life, seeking perfection by conforming our wills to God's will, we are surrounded by many mentors, both among our fellow Christians and those saints - apostles, teachers, missionaries, martyrs and monastics - who have gone before us. Through their examples, their writings and their intercessions, we are … More...
Latest News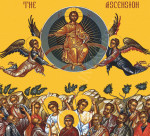 We continue to bask in the joy of the Resurrection in the month of May, through the celebration of our Lord's Ascension and ending the month with the great feast of Pentecost. Mass for the Ascension will be offered on the Eve, Wednesday, May 20, at 7:30PM (Vespers at 7). Several additional feast days will be observed … More...
The Good News of Orthodoxy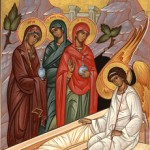 The Resurrection of our Lord and Savior has consecrated the vigil of this most sacred night for us, dearly beloved, as we have heard from the Gospel reading. Rightly do we celebrate this night with watching and hymns, out of love for Him who, out of love for us, willed to spend it in the sleep of death and to be raised from the dead. As the Apostle … More...