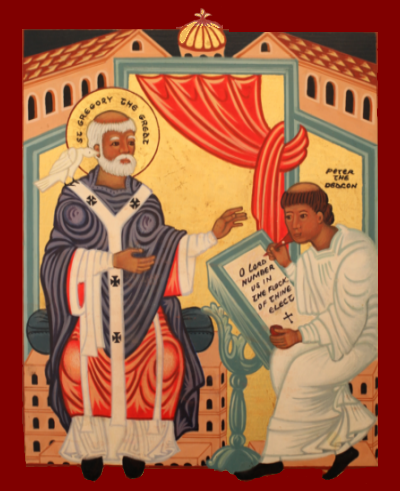 Welcome!
We are a Western Rite Orthodox church located in Silver Spring, MD, a suburb of our nation's capital. As a congregation of the Antiochian Orthodox Christian Archdiocese, we are part of the Greek Orthodox Patriarchate of Antioch and all the East ("…the disciples were first called Christians in Antioch" Acts 11:26). While we share the faith of all Orthodox Christians around the world, as a Western Rite congregation we are blessed by our bishops to use the ancient forms of Western worship. Most of us are converts from many different backgrounds who have come to Orthodoxy in search of authentic Christianity and a place where we may grow in knowledge and love of God. In the Orthodox Church we have found the "pearl of great price" and we rejoice to share what we have discovered. We hope that you will explore our web site and join us in worship.
Sermons by Fr. Nicholas Alford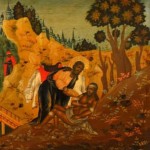 If we ever find a friend or relative in trouble, we will probably be inclined to help, to do whatever we can. But what about finding a stranger in distress? While it may be relatively easy to care for friends and family in time of need, today the church gives us the parable of the Good Samaritan to remind us of the importance of caring … More...
The Lives of the Saints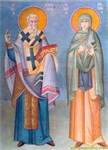 Stories of "love triangles" are usually found in Hollywood movies and romance novels. But there is at least one such story that we find in the lives of the saints of the Church. In the years before St. Constantine became Emperor, Christians were subjected to everything from suspicion and derision to torture and murder. Young Christian women were … More...
Latest News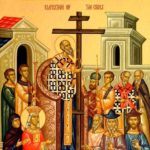 The following feasts which fall on week-days this month will be celebrated at St. Gregory's: the Nativity of the Blessed Virgin Mary (September 8) on the Eve, September 7; the feast of the Exaltation of the Holy Cross (September 14) on the Eve, Wednesday, September 13; and the feast of St. Michael and All Angels on the … More...
The Good News of Orthodoxy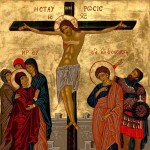 In the lesson which was read to us, dearly beloved, we heard about the time when the people were destroyed in the desert by serpents or basilisks, because of the pride of the Jews and their murmuring against the Lord. [Numbers 21:9]  Moreover, the Lord commanded Moses to make a brazen serpent and hang it on a tress, so that anyone who had been … More...