All documents are .pdf files and require Adobe Reader.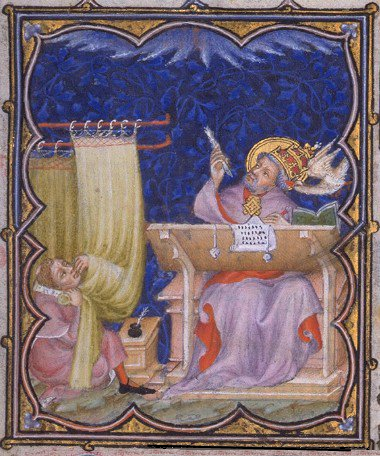 This manual discusses the work of the Church Musician and the musical requirements of our services.
The English Gradual Set to the Texts of the Orthodox Missal
Trinity Sunday to the Last Sunday after Pentecost
The St. Ambrose Hymnal
Additional indices  (Scriptural, topical, author, suggested hymns, etc)
Information on ordering the St. Ambrose Hymnal can be found here.
The Saint Bede Choir Book
A collection of choir music for small groups of singers can be found here.
Audio Files
Listen to audio files of our choir here.

Music for Festal Seasons and Feast Days
The next series includes music  for Holy Days and other special occasions for choirs and cantors in simple plainsong or other settings. 
Advent Lessons and Carols

Epiphany
The Service for the Epiphany Blessing of Water (Gregorian notation)
The Antiphon on the Magnificat for the Epiphany Blessing of Water (Modern notation)
The Antiphon on the Benedictus for the Epiphany Blessing of Water (Modern notation)
Music for the Feast of the Presentation of Our Lord (Candlemas)

Lent

Music for Holy Week
Music for Maundy Thursday
Music for Good Friday
Music for the Paschal Vigil
Page 1

Miscellaneous