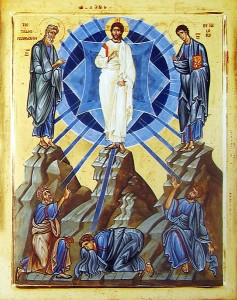 Summer is a time for church conferences: the Parish Life Conference for the Eastern Region will be held for the first time at Antiochian Village from July 2-6. Fr. Nicholas, Kh. Becky, and Reader Simon (Karl Tsuji) will attend and participate in Western Rite Vespers, which will be offered by the four Western Rite parishes of our region on July 3. Fr. Nicholas will also attend the Clergy Symposium from July 14-19. A Western Rite Conference is scheduled for August 5-8 at Ss. Cyril & Methodius Roman Catholic Seminary in Orchard Lake, Michigan.
Several of our bishops and representatives of the Archdiocese have been at Balamand Seminary in Lebanon for a conference on Antiochian Unity at the end of June. This conference will be followed by the meeting of the Holy Synod of Antioch (made up of all the Antiochian Metropolitans from around the world) during the first week in July. A new Metropolitan for North America may be chosen at this meeting. We continue to pray for the guidance of the Holy Spirit as we await the decision of the Holy Synod.
We will celebrate two major feast days in the church calendar during the month of August. The Feast of the Transfiguration will be observed on the Eve, August 5, with Vespers at 7:00PM, Liturgy at 7:30 and a pot-luck supper following. The Assumption (or Dormition) of the Blessed Virgin Mary will be celebrated with the same schedule on Thursday, August 14. Weekly Vespers will continue throughout the summer months at 6:00PM on Saturdays.
View the complete July/August newsletter here.